Let's get ready to… fundraaaaaaaise!  The MBA Battle Royale, a virtual game show featuring students from leading business schools, will raise funds for Doctors Without Borders this Saturday, May 16th at 8 p.m. EST.  Tickets are on sale now for $12, $25, $50 or however much more you'd like to donate—100 percent of proceeds go to Doctors Without Borders.  If you purchase a ticket, expect a link and password to the Zoom event shortly before it begins this weekend.
Support Your School and Watch the Fun
Ten teams of two MBA students from across the U.S. will be competing in three rounds, including a game show format, making a presentation, and improv. Schools participating online include Berkeley Haas, Chicago Booth, Columbia Business School, Harvard Business School, MIT Sloan, Northwestern Kellogg, Stanford GSB, UCLA Anderson, USC Marshall, and Wharton.
When you purchase a ticket, you can choose which school you represent.  The event has already raised $20k, and LeverEdge will be donating $5k on behalf of the school that sells the most event tickets. Part of judging will also be based around which school raises the most. Popular online personalities/influencers, including MBA Mikey, Corporate Bro, Crazy Management Consultants, and _FiDiGuy, will be judging the games.
Behind the Scenes
Clear Admit caught up with the two co-founders of the event, MBA students Christina Troitino, Stanford GSB '20, and Nick Weiss, Chicago Booth '21.
What was the inspiration for the MBA Battle Royale?
Nick: Christina and I spearheaded the development of our schools' virtual communities after Coronavirus forced all of our interactions to be over the computer. She reached out to a bunch of student leaders around the country to share best practices as we were all going through the same growing pains to set up our respective systems. She and I hit it off during our first conversation and I pitched her the idea to have some sort of cross-MBA virtual event.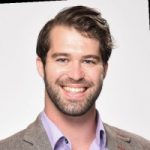 Christina: We both agreed that even pre-pandemic it was a shame that there was no fully inclusive MBA event bringing together MBAs from all over the country. And since our normal MBA-filled weekend plans had been slashed, we had the perfect opportunity to make something on short notice.
Why did you choose this format?
Nick: Two of the bigger selling points of the MBA experience that were taken away from us were the large communities and the fun we'd have with our classmates. We wanted to bring that back to as many MBAs as we could by hosting an event that would lift peoples' spirits, highlight as many talented MBAs as we could, and collectively raise as much money as we could to help fight the spread of COVID-19.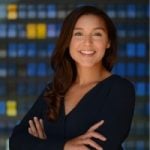 Christina: In a strange way, kicking off this even on Zoom is the lowest friction way for our schools to see just how great other MBA students are, as we saw in first collaborating. Hopefully, the event can happen in person in the future because it's been incredible to see people come together from schools thousands of miles away.
What inspired you to reach out to the other schools?
Nick: The more the merrier! As we've learned in my competitive strategy classes, network effects are real! And also there were so many students from other schools that Christina and I were already connected with from our work setting up virtual communities that it was really easy to form our team of 10 school representatives.
Christina: Also, there truly has never been an event that brings in *all* students across the top 10 schools, which is a huge value add for all of us who come to school to make new connections to increase our networks to fellow MBAs across the country.
Why did you choose the charity, Doctors Without Borders?
Nick: Given the large international contingencies in all of our programs, we felt like Doctors Without Borders would be a perfect organization that we could all rally behind.
Can you talk a bit about how you got the event off the ground?
Nick: After Christina and I talked about collaborating, we realized that one thing that unified all MBA programs was our mutual love of the Instagram accounts that poke fun at our experiences and in particular, MBA Mikey.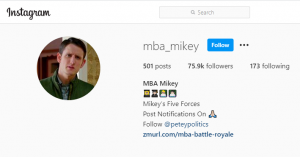 Christina: I shamelessly sent MBA Mikey a direct message on Instagram that night and he quickly responded, excited to get involved. Everything snowballed from there. We reached out to the virtual events WhatsApp group we were part of and within a few days had a standing committee of 10+ MBA students from around the country organizing this with us.
What is the format of the event? What kind of questions will you be asking?
Nick: The event is segmented into three rounds within which schools will compete (game show, presentation, and improv). My favorite game is what we're calling MBA Jargon, where contestants are asked on the fly to write the first few lines of a popular type of speech (e.g., a best man's speech) using three MBA buzzwords like "Boil the Ocean" or "Synergize." They'll have 30 seconds to brainstorm their speech and 30 seconds to present.
Christina: We're also having the contestants present "videos of recommendation" that are meant to be a play on the letters of recommendation we all had to include in our applications. We even have a half-time performance from one of our Instagram influencers with a budding hip-hop career!
What is one thing you would most like people to know about the event?
Nick: This event is entirely organized by passionate students who came together to create something fun for our broader community to enjoy. No one on the organizing team knew each other before this.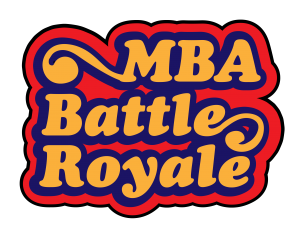 Christina: While Nick and I talk constantly every day now, we still have never met face to face. We all just wanted to bring a little fun into our lives and raise some money for a good cause. And, expect hiccups! It's part of the charm!
One more time, here is where you can register.  The organizers also understand this is a financially turbulent time. If you'd like to watch the event and root for your school, but do not feel like you can afford a ticket, please email [email protected] for options.