Happy 2022 to all! Graham and Alex are back to ring in the New Year, despite some unexpected hurdles involving an acronym…
Round 2 application deadlines are now upon us; Alex noted that 20 MBA programs that Clear Admit covers have their application deadlines this week. Our hosts also marvel at the increase in MBA DecisionWire entries, and the community discussion around those entries on the wires. Graham highlighted the recently published Real Humans pieces for UCLA Anderson and Cambridge Judge. Graham also discussed a new feature on Spotify, the show can now be rated; so here's hoping for some ratings on that platform!
Your hosts then tackled two ApplyWire entries and a DecisionWire entry.  As to the candidates profiled: first up, Alex and Graham look at a female engineer who is targeting next season. With a 700 GMAT, and a lower quant score, the test seems to be a clear area of improvement. Your hosts also discussed the quality of her work experience (engineering sales) and her potential opportunity to target M7 programs. Next, Graham introduces another candidate who is targeting next season; her "North Star goal" is to someday be the COO at Patagonia. Alex and Graham like her operations experience and sustainability goals, and discussed her 'extra curriculars' and her GPA as both of those areas are going to require some attention and/or remedial work. Finally, from DecisionWire, Alex selected a candidate who is debating whether Stern with a very generous scholarship ($170K) is a better option than Booth without scholarship money. The candidate's short term goal is investment banking in New York City with a long term plan to potentially return to California.
Female engineer with lower quant score on the GMAT: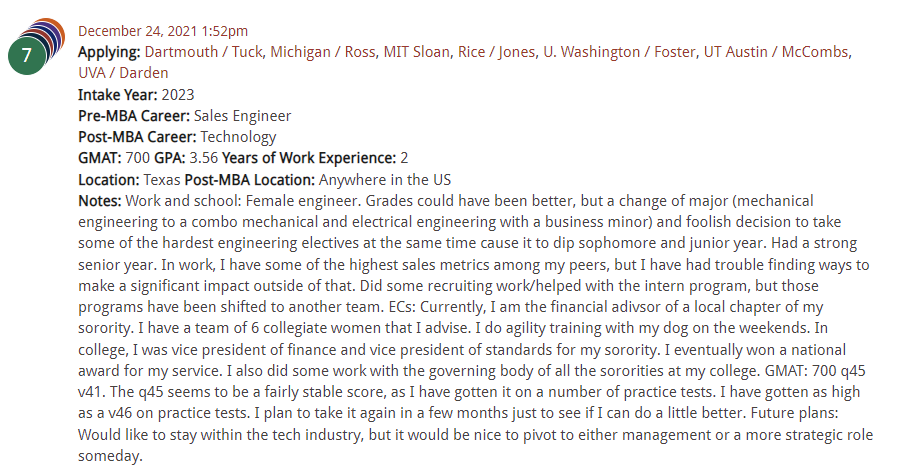 Operations candidate targeting Patagonia: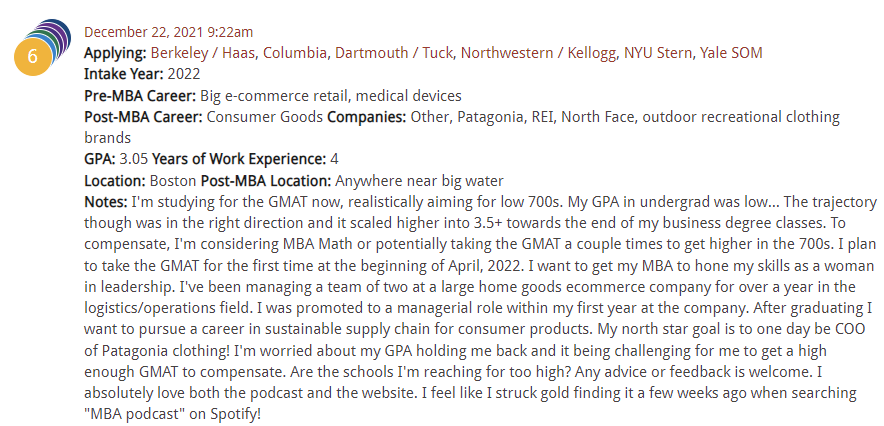 Stern with money versus Booth, for Investment Banking in NYC: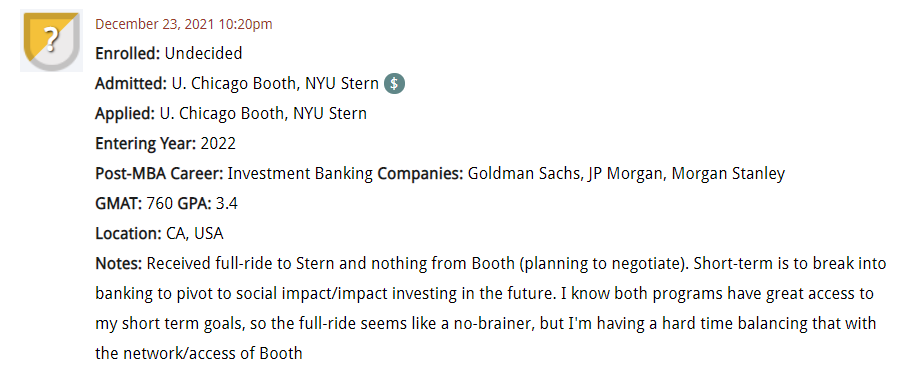 Happy listening!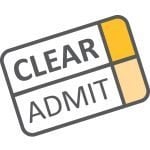 Be sure to post to MBA ApplyWire, MBA DecisionWire or MBA RankingsWire if you'd like Graham and Alex to offer admissions advice.
If You Like What You've Been Hearing, Please Subscribe and Rate Us on Apple Podcasts!
It's been wonderful seeing the audience for our podcast series continue to grow! Please, if you have enjoyed what you've heard, could you rate and review the Clear Admit MBA Admissions Podcast in Apple Podcasts? This is the best way to help more listeners find us. Also, to ensure that you never miss an episode, please subscribe to the podcast on whatever platform you use.
This episode was hosted by Graham Richmond and Alex Brown, and produced by Dennis Crowley. Thanks to all of you who've been joining us!