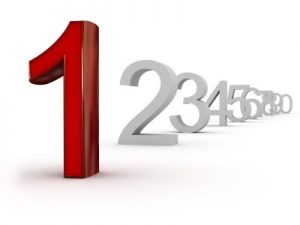 U.S. News & World Report released its annual rankings of the best graduate schools, and a familiar cast of characters topped the list of top business schools, though with a few minor shifts. The Wharton School at the University of Pennsylvania sashayed up from third place up to tie for first with Harvard Business School and Stanford Graduate School of Business. The University of Chicago Booth School of Business gained some ground as well, moving up from the No. 6 spot last year to No. 4 this year.
Northwestern University's Kellogg School of Management, meanwhile, dipped – sliding into the No. 6 spot vacated by Chicago Booth. MIT's Sloan School of Management, which tied with Kellogg for fourth last year, also slipped, falling to fifth place.
Here's a rundown of the top 10 full-time programs:
1. Harvard, Wharton, Stanford
4. Chicago Booth
5. MIT Sloan
6. Kellogg School of Management
7. Haas School of Business at the University of California at Berkeley
8. Columbia Business School
9. Dartmouth's Tuck School of Business
10. New York University's Stern School of Business
Among part-time programs, there was also little movement at the top this year. The first, second, and third spots went to Haas, Chicago Booth and Kellogg respectively, the same as last year. UCLA's Anderson School of Management moved up one spot to tie with Stern for fourth place.
As always, those of us here at Clear Admit encourage prospective applicants to use rankings as just one of multiple methods of gathering information and comparing MBA programs.
View the full U.S. News & World Report 2015 Business School Rankings.