Welcome to another edition of MBA Applicant Spotlight, in which we share admissions experiences from the latest candidates for business school.  This week, Mukul Aggarwal, a mechanical engineer from India, shares his journey to the S.C. Johnson Graduate School of Management at Cornell University.
Mukul is a global mechanical engineer who currently leads the warranty parts analysis process for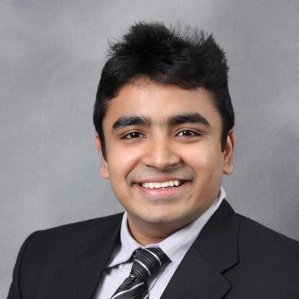 Cummins' Fuel Systems across North America, Europe, and Asia.  He improves the performance of Cummins diesel engines using his 7-step failure analysis, data analytics (data mining, predictive modeling, Weibull and Wave Analysis, etc.) and project management skills. He has four years of product design, development, and process innovation experience, and enjoys helping customers achieve operational and strategic excellence. He graduated from Purdue University in 2015 with a degree in Mechanical Engineering and minors in Global Engineering and Entrepreneurship.
He is also passionate about fostering STEM education among the underserved and founded an ongoing STEM engagement program at Cummins Inc. The program is in partnership with Iridescent, a science non-profit organization, and trains 125+ employees to mentor approximately 750 elementary students with over 5,000 engineering projects.
 Where did you apply?  What were the results?
I applied to Harvard Business School (R1), Northwestern / Kellogg (R1), Berkeley / Haas (R1), Duke / Fuqua (R1), The Wharton School (R2), Chicago Booth (R2), Cornell / Johnson (R2), and CMU / Tepper (R2). I interviewed at Kellogg, Duke, and Cornell. Finally, I was accepted into Cornell and waitlisted at Tepper.
Which part of the application process did you put off the most?
Short answers as I initially underestimated their importance. Most short answers have lower word count limits, which makes it difficult to draft up responses. They are a great place where you can talk about something you were not able to cover in your essays.

What helped you the most during the application process?
Starting with the application process early, giving myself enough time to reflect, knowing why I want an MBA, and thereby setting reasonable expectations all helped me. For example, I knew I wanted to pursue a Top 15 MBA this year and that with two years of work experience at matriculation and belonging to an over-represented group, I would be facing an uphill task.
It was also helpful to speak with peers going through the process at the same time and former applicants. Lastly, frequently taking time off, even a day or two during the process helped me remain sane, and come back to it with a fresh perspective. I tried not to let the process become my life.
Which school's application was the most fun to complete?
I liked Booth, Duke and Cornell the most. Duke because it was fun to think and write about 25 random things about myself, and Booth and Cornell allowed me to express my creative side with their "Booth Moments" and "Table of Contents" essays respectively.
How much time did you give yourself to complete your applications? Do you wish you'd allowed more?
I started my application process in the early summer and spent about three months on GMAT prep, self-reflection, visiting some schools and connecting with current students and alumni. Thereafter, I spent about two months completing my essays and short answers. Since I applied to four schools in R1, I spent about 15 days per application. In Round 2, I had my basic application materials ready, so it took me about seven days per application for my next set of four schools.
If you could go back in time and provide yourself with one piece of advice before applying, what would it be?
Prioritizing fit over rankings – it is a hard thing to do, but I believe it is much better if you spend your two years at a place where you will be happy, rather than at a place with higher ranking where you won't be happy. So, talk to students and alumni from different schools, their admissions staff, and career management center and figure out which school will be really vested in your personal and professional growth.
If you get accepted/got accepted to your first-choice school, who will/did you share the news with first?
I was back in my home country, India, for the Christmas holidays.  My parents and I were playing cards when I got the call from Cornell – I experienced the joy of hearing the YES alongside my parents.
Congratulations, Mukul!
You can be a part of MBA Applicant Spotlight, too! Simply email [email protected] to introduce yourself and get started. 
For other MBA applicants' stories, see more below: