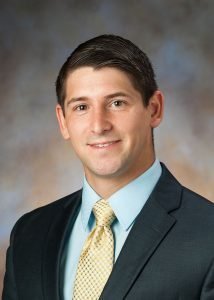 Jake Seaman, Darden MBA Class of 2019
Age: 25
Hometown: I grew up in a small town on the Connecticut shoreline called North Branford.
Undergraduate Institution and Major: I was a dual-degree student at the University of Connecticut (go Huskies) with bachelor degrees in finance and applied mathematical sciences.
Pre-MBA Work Experience: After graduating from UConn I joined the Financial Leadership Program with United Technologies Corporation. This was a two-year program that allowed me travel to different UTC business units while gaining exposure to a variety of business functions ranging from operations to M&A strategy. Following the program, I joined Pratt & Whitney (UTC's business unit that manufactures engines) doing financial modeling and strategy for airline proposals. I did that for about a year before transitioning to a business development team focused more on the overarching strategy and implementation techniques for the commercial sales organization. All told, it was about four years doing various corporate finance functions.
Why business school? Why now? I believe that at my age, the best thing I can do is focus on developing a strong, well-rounded skill set. The more I can learn and the more quickly I can learn at this age will pay dividends in my future. My four years with UTC were incredible. I loved my job and had spent the past four years in an intense learning environment. However, as I looked forward to my next job and compared that with the education I would receive at an elite business school, it was clear school would expose me to more concepts I had not yet had the opportunity to learn.
Why Darden? What factors figured most prominently into your decision of where to attend? There were a few major factors that played into the decision. Going into my search, I knew that I was more interested in attending a school that utilized the case method. Having worked in business, it was obvious that very few decisions are made in a vacuum. I thought the case method would more adequately prepare me for a career where if I had to make an accounting or marketing decision, I would need to consider the impact that could have on each of the other key business concepts (for example, strategy).
Additionally, Darden is known for being particularly rigorous when it comes to the work. Since the learning experience was one of my main reasons for attending school, I wanted a school that would challenge and focus on my education. It is important to know what you are hoping to get out of school and to pick a school that aligns with those goals.
The third reason I want to mention is the incredible community at Darden and Charlottesville in general. As someone who had never been to Charlottesville before, I had thought it was a college town that wouldn't have a lot going on, but I was so far off! The first time I visited I was blown away with how much there was to do and how vibrant of a scene it was. Everyone was so excited about Charlottesville and loved it here. Visiting a class at Darden, everyone was so excited to be there. It was a place I knew I could be happy.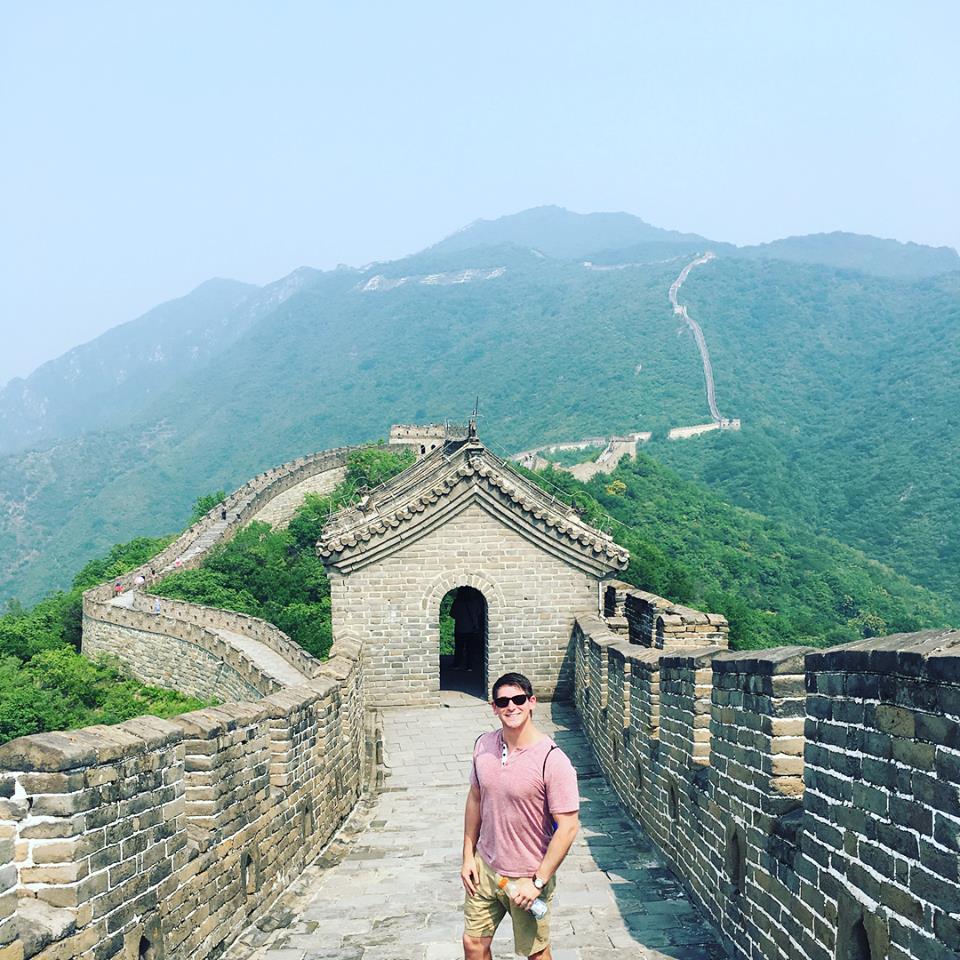 What do you think is your most valuable or differentiating contribution to the Class of 2019? This is difficult because everyone is so talented. However, I probably have had more diverse business experience than many people in the class. My four years at UTC exposed me to operations, financial reporting, market analysis, M&A, marketing, etc. This foundation lets me push people in my class to understand the impact decisions in a case can have on other areas of the business.
Fun fact that didn't get included on your application? The dreaded "fun fact" question! I had to do this for a class and turned it into more of a "fun story." So my story is I recently became SCUBA certified and my first open water dive ever I almost drowned. I didn't really know what I was doing and I was about 10 meters deep when I couldn't breathe! I quickly swam to the surface and after getting in the boat I realized that my diving buddy and I had forgotten to turn my air on! Turning the air on is a very important part of breathing underwater…
Post-MBA career interests? I am interested in trying consulting. I hope to get an internship for the summer to decide if it is something I would like to pursue afterwards.
Advice to current prospective applicants:
  — One thing you would absolutely do again as part of your application process?
If possible, I recommend connecting with other people applying for business school. I had a few friends who were also applying and it made the process much less stressful. I could reach out to them and confirm that they were thinking and feeling the same things I was. I could bounce ideas off them and prepare with them. If you're in a less traditional industry and don't know anyone else applying, try reaching out to a couple current students at a school you're interested in. Most people at business school are nice people and will try to help you succeed.
  — One thing you would change or do differently?
If I was redoing the process, I would start out by making a list of why I was going to business school and how to determine which schools were best aligned with those reasons. I think people almost always start their business school search by looking up rankings and the stats of the incoming class and use that to determine their schools. When you do this, you could end up pretty far into the process before you realize that you are applying to some schools you have no interest in going to. I think it is better to spend the time up front knowing what you are looking for.
  — Part you would have skipped if you could—and what helped you get through it?
The essays! Really there were two reasons I thought the essays were by far the most stressful part of the process: the first reason was I did not consider myself a strong writer. I have always been left-brained. I was analytically focused and my style of communication was more tailored to business—direct, brief emails or presentations. I had not written an essay in six years! Secondly, I struggled with how I could frame my story in a way that allowed me to compete with the other impressive applicants. The way I got through this piece was by leaning on my friends. I talked to them and they helped extract the pieces of my story that wouldn't necessarily come across from the rest of the application.
Greatest highlight so far at Darden? The best day at Darden so far was the first day of the Darden Cup. Darden separates all the first-year students into five sections, and every year the sections compete against each other in a variety of activities attempting to win the Darden Cup. The first day of events was last week and it was beyond anything I could have imagined! I never thought I would say "the atmosphere at the egg toss was electric," but it was! Watching and emphatically cheering with 300 peers really demonstrated how strong the community is!
One thing about Darden that you didn't expect before arriving?
I'm going to give two things here:
While I knew that it was going to be a lot of work, it is more than I expected. They really do push you to learn and think. Not only that, reading the case is not enough, you must understand it and be able to defend your position. It creates a great classroom environment, but it is a lot of work.
Based on the application process and all the advice you read about how to succeed when applying, I am surprised how many career information sessions we have. I thought entering business school you were supposed to know exactly what you wanted to do, but the school highly encourages people learning more about career opportunities. So, if you know you want to do something in business but aren't sure what, do not feel pressure to come to business school with a firm plan!
Thing you are most anxious about in your first year? I would say just trying to continue to balance everything when recruiting picks up. Time management is going to be extremely important. I already feel like there are not enough hours in the day, and this is before recruiting has truly started.
Thing you are most excited about in your first year? I am excited for so many things—social events, classes, clubs. One thing specifically is the Global Immersion Courses opportunity. This is a one- to two-week themed course that allows students to experience international culture while learning about doing business globally. One that I am particularly interested in is an eight-day trip to Argentina where small teams of students act as consultants for small wineries.