King Adjei-Frimpong, Darden MBA Class of 2019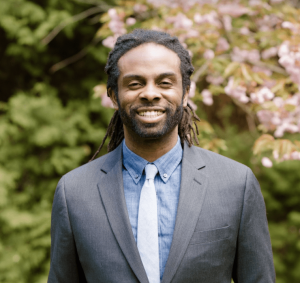 Age: 31
Hometown: Fullerton, CA
Undergraduate Institution and Major: University of California, Los Angeles; political science
Pre-MBA Work Experience: Six years in nonprofit management
Why business school? Why now? I am here to build on my experiences at the Commission on Economic Opportunity by training in the traditional aspects of business including accounting, finance, and strategy. The training I will receive at Darden will elevate my ability to create positive change.
Why Darden? What factors figured most prominently into your decision of where to attend? Just like most people, I started my search by checking the rankings. Darden is a highly ranked business school, so I considered it, among others. However, once I met Karen Ohen, associate director of admissions, my interest in Darden strengthened. Her passion for education and for the institution inspired me to apply. Once I visited the campus and experienced the bucolic atmosphere, I knew this was the place I wanted to spend the next two years.
What do you think is your most valuable or differentiating contribution to the Class of 2019? I am unafraid to ask questions about topics or subjects I don't understand. It has helped to facilitate discussion in the classroom. I have used that ability to create an air of camaraderie by discovering who my classmates are outside of the classroom.
Fun fact that didn't get included on your application? I have experience teaching martial arts and self-defense.
Post-MBA career interests? Travel the world. After, I will continue my career by working for a company committed to social good.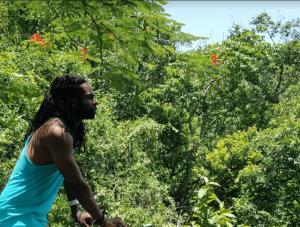 Advice to current prospective applicants:
 –One thing you would absolutely do again as part of your application process?
My advice to applicants is to visit the places you consider spending the next two years of your life.  All too often what is on a website does not properly reflect reality of being on campus.
 –One thing you would change or do differently?
I would have done a better job understanding the companies that interest me and the companies that are on campus, so my recruiting strategy would be more cohesive.
 –Part you would have skipped if you could—and what helped you get through it?
I would have spent less time getting to know schools I instinctively knew were not a good fit. It is too easy to get caught up in a name or a rank.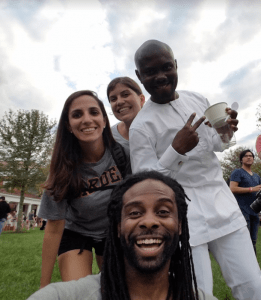 Greatest highlight so far at Darden? My greatest highlight is the time I spend studying with my classmates—arguing over cases, struggling to understand nebulous concepts, as well as sharing our dreams of who we want to become after school.
One thing about Darden that you didn't expect before arriving? I did not expect the pace of the coursework. The classes move fast and are intellectually intensive, but Darden does an excellent job of providing resources for students, such as me, who do not have traditional business backgrounds.
Thing you are most excited about in your first year? Getting through core classes! All jokes aside, I am excited about the amazing classmates I will get to know, the opportunity be both impressed and inspired. Additionally, I am thrilled about the incredible faculty I will learn from, to help me grow as a servant leader.