Taylor Sheppard, Darden MBA Class of 2019
Age: 27

Hometown: Wailea, Maui, Hawaii
Undergraduate Institution and Major: University of Notre Dame, mathematics
Pre-MBA Work Experience: Five years as a U.S. Navy nuclear submarine officer
Why business school? Why now? This past summer, I completed my first three-year sea tour on a nuclear submarine with the U.S. Navy. I was fortunate to become a U.S. Navy Warrior Scholarship recipient, allowing me to pursue a long-term goal of achieving an MBA, following which I will return to the submarine force as one of the first female submarine department heads. By attending business school in between sea tours, I'll be able to leverage the learning experiences and skills I acquire at Darden to my new role as a department head, work with people from different backgrounds to collaboratively solve complex problems, and prepare myself to lead the Navy through some of its upcoming transitions, including the integration of enlisted women on submarines, with more diverse and cohesive teams.
Why Darden? What factors figured most prominently into your decision of where to attend? I could go on and on about Darden. It was like someone wrapped up an MBA program for me and put it under my Christmas tree—the small class size, the involvement of the faculty, the history and academic rigor of the school, the alumni network, the picturesque location in the heart of the Shenandoah Valley, don't even get me started! But ultimately it came down to the case method—and not because I liked it, but because I was terrified of it.
Darden was actually a late addition to my list of applications. When I started applying to MBA programs, I completely ruled out Darden because I was certain that I didn't want to be in a program that was exclusively case method. I didn't like the idea of being put "on the spot" or having to openly debate an opinion, especially with others whom I considered much more qualified to have opinions.
As I got farther in the application process, I visited Darden, and the classroom experience completely changed how I wanted to approach business school. I knew that I could most likely succeed in a lecture-based curriculum—it would be very easy for me to sit back and take notes, speak occasionally, and work on projects. The case method, on the other hand, would be much more challenging because it would force me out of my comfort zone every single day. The challenge excited me and made me nervous, but I felt welcomed in Darden's close-knit and supportive community. I knew that learning in this environment would be so much more developmental for me as a leader than if I just played it safe.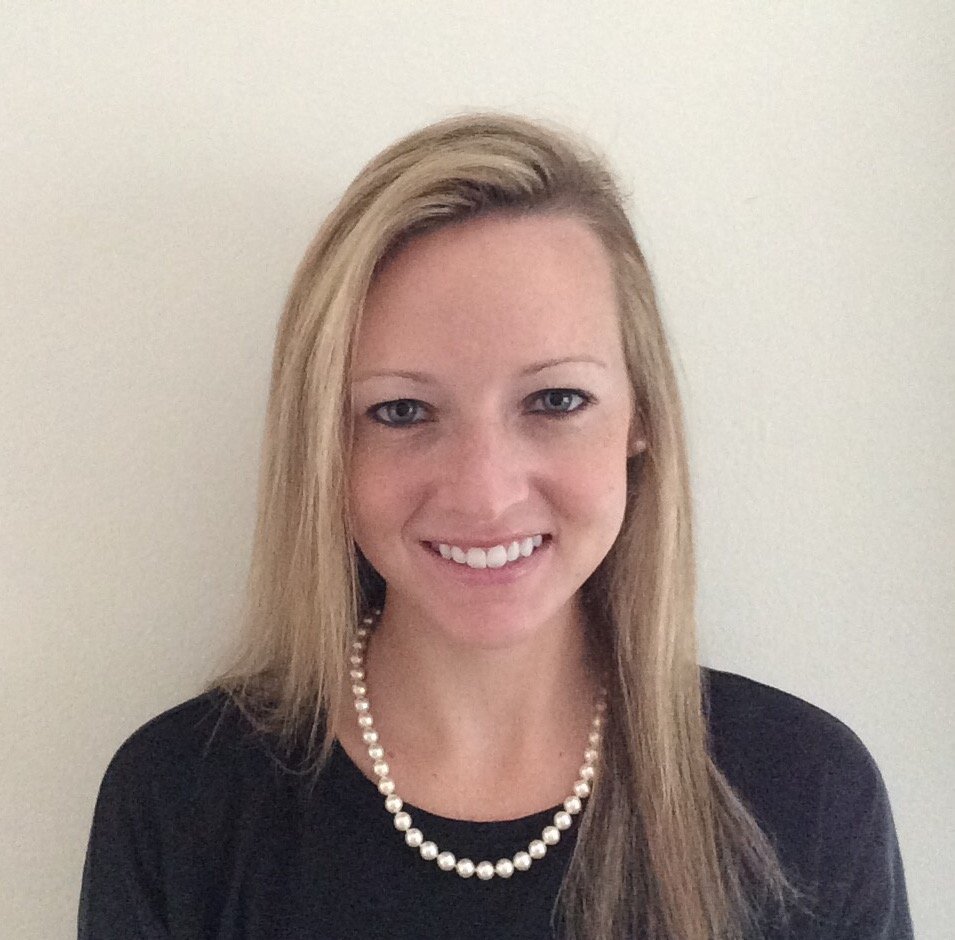 Fun fact that didn't get included on your application? In high school, I broke all of the ribs on my right side when I went spearfishing and crashed into some rocks. I didn't realize it until I went to swim practice the next day and couldn't make it to the other end of the pool.
Post-MBA career interests? After I transition out of the military, I am interested in entrepreneurship, specifically leading initiatives which focus on sustainability in both the public and private sectors. Merging my backgrounds—engineering, business, and the military—I'm looking to explore and develop technology that the Navy, specifically the submarine force, can implement, such as on-board recycling systems or hydroponics, which would allow submarines to grow their own food, placing the submarine force at the leading edge of sustainability while increasing crew morale.
Advice to current prospective applicants:
  — One thing you would absolutely do again as part of your application process?
Visiting ever possible school I was interested in. The time commitment and expenses added up, but visiting the school was everything. The statistics for each MBA program are impressive, but the fit of the program is what mattered most to me. Each school visit I made drastically changed how I felt about each program. Some school visits even changed my decision to apply because I could immediately tell if the program "fit" or not. The best way to choose a program is to be able to picture yourself on a day-to-day basis at the school, which you can only do by interacting with the students and faculty and by exploring the campus.
  — One thing you would change or do differently?
I wish I would have started studying for the GMAT as soon as I knew I wanted to attend business school. Although I had already been contemplating attending graduate school following my initial sea-tour commitment in the Navy, I wasn't sure when I would be able to apply. I went on deployment in the summer of 2016 and subsequently received the FSEP scholarship in the fall, which expedited my application process. The Round 1 application deadline had already passed when I was notified of the scholarship and, since I would be deploying again right after the Round 2 deadlines, I was faced with only two months to research programs, visit schools, take the GMAT, write essays, and gather recommenders, all while readjusting after a deployment and working full weeks. Looking back, I wish I would have taken the early steps to prepare for the GMAT given that I knew an MBA was an eventual goal, especially since the scores would hold for several years in the event that I had to delay my application.
  — Part you would have skipped if you could—and what helped you get through it?
I would have skipped the endless hours I spent reading all the statistics about business schools when I was trying to decide where to apply. It was so overwhelming. I wanted "the best" program, but I didn't know what that meant. Eventually, I sat down and wrote out what was important to me and what I wanted out of an MBA experience (for example, I knew I wanted a small class size and not a large one, and I knew that I wanted to be at a school that was in a small community, not a big city). These were very personal choices, but critical if you're going to get the most out of your business school experience. Once I had a list of what was most important to me, I was able to narrow down the programs I wanted to apply to (using the earlier example, I could cross off all the schools that were in big cities). Then I started reading about the experiences people had at the programs I had on my list to see if that fit with how I felt. And most importantly, I visited the schools and talked with students and alumni. That time was much better spent than the time I spent sitting with a guidebook trying to understand which program was "the best", because "the best" means something different to everyone.
Greatest highlight so far at Darden? The infinite layers of community. I have my class, myection, my learning team, career-focused clubs, affinity clubs, the list goes on and on! Each group I'm involved in allows me to develop myself in a different way, all while merging into the larger community of Darden itself. You feel comfortable with the familiarity of interests, but at the same time learn so much from the inherent diversity that is so prevalent throughout the school.
One thing about Darden that you didn't expect before arriving? I didn't expect to immediately feel like I belonged. Darden has this unique way of making you feel like you are a part of something bigger than yourself, but that you are exactly where you're supposed to be. It feels right, always. Every day at Darden validates how right it is. The future is exciting, but the present experience is even better.
Thing you are most anxious about in your first year? Honestly, I am worried it will go by too fast!

Thing you are most excited about in your first year? The opportunities to travel and experience the international business world. Darden is a fantastic place if you're looking to gain global experiences. It offers a variety of worldwide courses, immersion programs, and exchanges to its students, and really encourages its students to develop a global mindset. In my classroom, and on an even smaller scale in my learning team, I have the opportunity to interact, learn from, and make friends with people who are from all over the world.