Sam Qiu, Darden MBA Class of 2019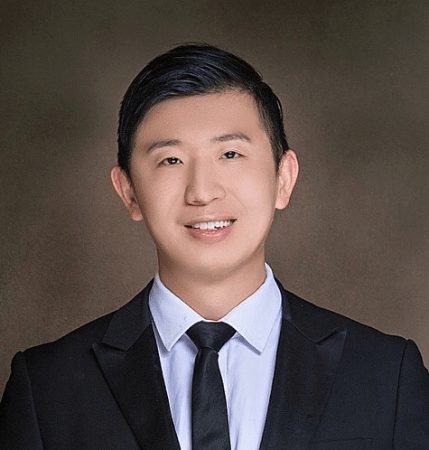 Hometown: Baton Rouge, Louisiana
Undergraduate Institution and Major: Louisiana State University, Business Management
University of Illinois, JD
Pre-MBA Work Experience: Five years working as an assistant public defender
Why business school? Why now? I have always been interested in reentering the business field. I enjoyed my time as a public defender experience some of the toughest cases, including first chairing a double murder a week before being admitted to Darden. Both professionally and personally, it was the ideal time to pivot back into a business setting and I believe the best way to gain the technical knowledge as well as the jobs that I desire was to go to a top business school.
Why Darden? What factors figured most prominently into your decision of where to attend? I received an interview invite to Darden while I was in Beijing. I quickly scheduled an interview for the day after I landed. Although I was tired, the moment that I drove up the street approaching Saunders Hall, I was immediately reinvigorated by the beauty of the campus. That experience along with the warmth of the student body and faculty were key factors in my decision.
What do you think is your most valuable or differentiating contribution to the Class of 2019? I believe that my most valuable contribution to the Class of 2019 will be my unique perspective of having both a business background and a criminal law background as well as my passion for community and social impact.
Fun fact that didn't get included on your application? I spent a night at The Brinkerhoff, a log house that JFK and Richard Nixon were guests, located on the shore of Jackson Lake in Grand Teton National Park, when I interned for the U.S. attorney's office in Wyoming.
Post-MBA career interests? I am interested in pursuing a career in consulting.
Advice to current prospective applicants:
  — One thing you would absolutely do again as part of your application process?
Talk through your decisions with loved ones. It will be an extremely stressful time waiting for decisions, and allowing others into your though process will ease the load.
  — One thing you would change or do differently?
I would be more mindful of the schools I was applying to. The schools are looking to see if you are a fit with their culture, and luckily I found a school that was aligned with my values.
  — Part you would have skipped if you could—and what helped you get through it?
I would have skipped the interviews to the schools I chose not to attend. The late flights and early mornings were difficult, but after the arduous process, getting accepted to one of my top choice schools was definitely a sweet feeling.
Greatest highlight so far at Darden? The greatest highlight so far at Darden was the response of the community as a whole to the white supremacy protest that happened in early August. The fact that after only a couple days of school, the students rallied together and took a stand was a powerful moment and will no doubt contribute to the close-knit environment of the school.
One thing about Darden that you didn't expect before arriving? I knew the students were friendly, but the amount of warmth shown by the faculty, staff, and peers have gone beyond my expectations.
Thing you are most anxious about in your first year? The thing I am most anxious about is recruiting. As a non-traditional candidate, I look forward to but am also anxious about beginning the process.
Thing you are most excited about in your first year? The thing I am most excited about is getting to know the Darden community better. I've only been here for a couple of weeks, but I already know the quality of people surrounding the school is second to none.