Marcus Singleton, CBS MBA Class of 2019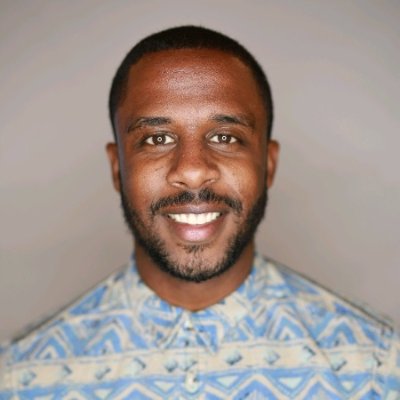 Age: 30
Hometown: Baltimore, MD
Undergraduate Institution and Major: College of William and Mary, finance
Pre-MBA Work Experience: 6 years, asset management industry and edtech startup co-founder. I also did a pre-MBA internship at Kapor Capital, a social impact VC firm.
Why business school? Why now? Business school offers a unique opportunity to hit the pause button on your life and really think through what it is you want to do. I knew that my intended transition into the tech industry and venture capital would require access to a network of people who are deeply embedded in those industries, as well as some improved technical skills to close my skill gaps. For example, although I had done some marketing in the startup world, I really did not have any formal training in that area.
Why CBS? What factors figured most prominently into your decision of where to attend? CBS was unique in the fact that it is located in a major city with a prominent tech scene. The flexibility of the curriculum also made it possible for me to do in-semester internships such as the spring 2018 internship I am currently doing on the investing team at Comcast Ventures. I wanted the opportunity to rebrand myself, and having the ability to intern during the school year for course credit allowed me to gain experience beyond the one summer internship in between my first and second year.
What do you think is your most valuable or differentiating contribution to the Class of 2019? My biggest contribution has probably been my participation in my cluster (70-person cohort) board. I served as community chair, leading our cluster in traditions such as the Cluster Cup (round robin of competitions with other clusters to serve as a bonding opportunity), and CBS Matters (a series of 30-minute spotlight on individual students who share personal stories about themselves to the cluster). I am also a proud member of the Black Business Student Association, where I served on the conference committee, helping to organize one of the largest student-run conferences on campus.
Fun fact that didn't get included on your application? When I was a toddler, I was apparently a hostage in a bank robbery and was excited because I thought it was all a game.
Post-MBA career interests? I hope to either work in venture capital or big tech in the short term, with aspirations of raising my own venture fund or joining a startup after a few years.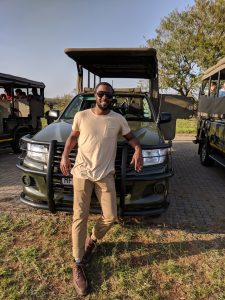 Advice to current prospective applicants:

  –One thing you would absolutely do again as part of your application process? I had the blessing of being a part of Management Leadership for Tomorrow (MLT), which is an MBA prep program for underrepresented minorities. It provided both great preparation for the application process and a network of really great peers who are now all at top MBA programs across the country. The biggest takeaway from the program was to really understand your own personal story and how to communicate it to an admissions team, and subsequently to employers.
  –One thing you would change or do differently? I would have taken a GMAT prep class from the beginning instead of self-studying for a few months. It can be challenging to hold yourself accountable without the structure and efficiency of a formal program.
  –Part you would have skipped if you could—and what helped you get through it? The GMAT! What a stressful process. I credit taking a test prep program and also some of my friends who were applying to business school at the same time, who helped me by trading study tips and support.
Greatest highlight so far at CBS? We went on an incredible trip to South Africa over winter break for about two weeks. We saw Cape Town, Kruger National Park (including four of the big five on safari), and Johannesburg. It was my first time on the continent and an overall amazing experience.
One thing about CBS that you didn't expect before arriving? I didn't expect the people to be so willing to help each other. I could recount so many stories of people struggling with a class, looking for a contact in a certain industry, or interview prep, and seeing Columbia students jump to help.
Thing you were most anxious about in your first year? (Did it end up warranting the anxiety?) I was worried about there not being enough opportunities to go around. Fortunately, I was pleasantly surprised with the overload of opportunities, both career and socially, to the point where it can be hard to prioritize.
Thing you were most excited about in your first year? (Did it live up to your expectations?) I was really looking forward to building relationships with great people. I have to say that I have more than exceeded that expectation and feel like I have met friends who will remain so for life.