Mark Mosby, CBS MBA Class of 2019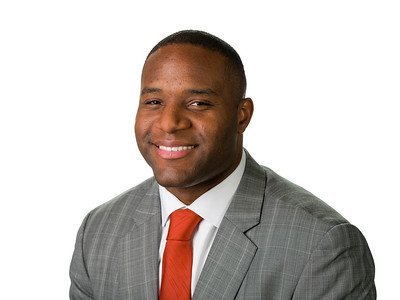 Age: 29
Hometown: Los Angeles, California
Undergraduate Institution and Major: United States Air Force Academy, B.S. in behavioral science
Pre-MBA Work Experience: 6 years, United States Air Force Officer
Why business school? Why now? I saw business school as the perfect transition from a career in the Air Force to a career in the private sector. Business school has given me the opportunity to sharpen my technical skills, explore a variety of career opportunities, and completely immerse myself in business before I start working full time. After cultivating my leadership style over my 10-year Air Force career, I was ready to combine that with a strong education in finance to make a seamless transition into the financial services sector.
Why CBS? What factors figured most prominently into your decision of where to attend? CBS' location at the "very center of business" (New York City) was a huge factor in my decision to attend. I knew I wanted to pursue a career in finance, and I truly believe that there is no better place to do so than New York City. Furthermore, CBS' exceptionally strong finance curriculum and powerful network of alumni in the city made it the right place for me.
What do you think is your most valuable or differentiating contribution to the Class of 2019? I come from a place of passion, purpose, and intent. This comes across in my day-to-day interactions at CBS, and I hope I've inspired my classmates to pursue their own passions through business.
Fun fact that didn't get included on your application? Although the military's "Don't Ask, Don't Tell" policy was repealed in 2010, it wasn't implemented until September 2011; therefore, I was one of the last LGBT cadets to graduate from USAFA under that policy.
Post-MBA career interests? I am currently pursuing a career in financial services (specifically investment banking).
Advice to current prospective applicants:
  –One thing you would absolutely do again as part of your application process? Be authentic! I was very transparent about my strengths and weaknesses in my application, and this self-awareness allows admissions teams to understand what you will get out of the MBA experience.
  –One thing you would change or do differently? Absolutely nothing—I have no regrets. I did my research and adequately prepared to apply during my admissions cycle. I also made sure that I only applied to schools that would be the right fit for me—fit is everything.
   –Part you would have skipped if you could—and what helped you get through it? The GMAT experience! My friends and family were overwhelmingly supportive, which helped me to conquer the beast that is the GMAT.
Greatest highlight so far at CBS? Sharing my Coming Out story with the entire school as well as planning, organizing, and executing Cluster Q's First Annual Pink Party, CBS' first ever school-wide LGBT party benefitting the Ali Forney Center.
One thing about CBS that you didn't expect before arriving? I didn't expect to make such strong relationships so early in the experience. I've made lifelong friends in such a short period of time, making this experience all worth it.
Thing you were most anxious about in your first year? (Did it end up warranting the anxiety?) Academics. I did not have a background in business before starting at CBS, so I was a little nervous about sitting into a classroom full of investment bankers and consultants. I believe that it warranted the anxiety, but I worked hard to overcome this anxiety and perform.
Thing you were most excited about in your first year? (Did it live up to your expectations?) The CBS community. Despite its location in New York City, CBS does a phenomenal job of cultivating the foundation of a "cluster culture." After orientation, your cluster becomes your CBS family throughout the next two years and beyond. In addition, the Office of Student Affairs is overwhelmingly supportive of the students at CBS. The CBS community has exceeded my expectations in every aspect, and I am very thankful to be a member of this community.