Gaby Redondo, CBS MBA Class of 2019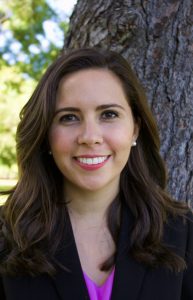 Age: 28
Hometown: Turrialba, Costa Rica & Miami, FL
Undergraduate Institution and Major: University of Florida, finance and information systems
Pre-MBA Work Experience: 5 years, consulting
Why business school? Why now? I felt that after working as a consultant for the federal government I had become a bit complacent with my work, and I was not happy about that. Business school allowed me to take a step back to assess and gain the necessary skills to pursue a career in tech strategy.
Why CBS? What factors figured most prominently into your decision of where to attend? CBS provides stellar education in a great city, a diverse student body, and a large class size. Location was a key factor in my decision because I would like to stay in the Northeast after school and being in NYC provides unparalleled opportunities to meeting industry leaders and companies.
What do you think is your most valuable or differentiating contribution to the Class of 2019? My ability to serve as a bridge between business and technology as well as a bridge between the Latin and American communities.
Fun fact that didn't get included on your application? One time, after stepping out of the ocean in Florida, I was told that there were three tiger sharks where I had just been swimming.
Post-MBA career interests? Technology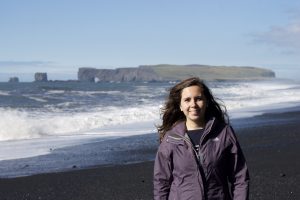 Advice to current prospective applicants:
  –One thing you would absolutely do again as part of your application process? Looking back, if there were one thing I would do again it would be to apply earlier to the programs I was interested in. Applying during the second round only prolonged the GMAT studying period and interfered with my holiday plans.
  –One thing you would change or do differently? I should not have applied to schools that I was not interested in because of their ranking. It's a waste of time and energy.
  –Part you would have skipped if you could—and what helped you get through it? I would have skipped taking the GMAT. Unfortunately, there's no way around it, but what helped me get through it was family support, a group of friends through the Forte program that kept me accountable, and focused study sessions.
Greatest highlight so far at CBS? There have been so many highlights in the past two semesters that have made my CBS experience so memorable, but one of my favorite ones is taking a class called "Personal Leadership & Success." It is not your typical business school class and allowed me to put my future in perspective and develop the tools to become my best self.
One thing about CBS that you didn't expect before arriving? How scrappy and humble most students at the school are and how they use that scrappiness to create a stronger community.
Thing you were most anxious about in your first year? (Did it end up warranting the anxiety?) Before starting CBS, I was most anxious about the cluster and learning team dynamics. Luckily, once school started, I was fortunate to be placed in a cluster with incredible people that have been extremely supportive and motivating.
Thing you were most excited about in your first year? (Did it live up to your expectations?) I was most excited about meeting incredible people with a passion for learning and growth. The affinity groups, club activities, and my cluster have been some of the many experiences that helped make this first year an incredible one.