Each week we collect all the MBA news that's fit to print and provide a quick overview of the latest trending topics from top business schools around the world.
Here's your quick MBA News You Need digest for the week of March 25, 2019.
London Business School Hosts Inaugural Social Impact Week
The inaugural Social Impact week at London Business School contained several events regarding what it means to "do good" through business.
The concluding event, the Invest for Good conference, was attended by 240 students and investment professionals.  Highlights of the conference included:
The launch of LBS Impact Ventures, a student-led initiative for seed-stage companies and student-led investing.
25 speakers from Environmental, Social, and Governmental (ESG) investing and impact investing.
Discussions of a variety of factors related to social impact investing.
David Blood, co-founder and senior partner at Generation Investment Management wrapped up the conference with the following: "One of the challenges of the industry is we don't have a common language, however, all investments have an impact. And soon we will be evaluating all investments in terms of risk, return and impact. Impact can mean you are prioritizing impact over return but certainly, all investment has impact."
Read more about the Invest for Good conference on the LBS website.
Michigan Ross Alumni Create Full-Ride Scholarship Opportunities in Healthcare
Michigan Ross Alumni Eleanor and Michael Pinkert (BSE '64, MBA '65) have generously created a number of new scholarship opportunities for MBAs interested in healthcare.
The $5.42 million gift will establish the Pinkert Scholars Program, which offers multiple full-ride scholarships each year to a select group of Ross MBA students focused on healthcare and healthcare innovation.
In addition to full tuition for two years, the scholarship also offers additional learning experiences, mentorship, and alumni and company connections with the goal to accelerate an MBA's career in the healthcare industry.
"The intersection of health and business is an exciting, opportune place to be with so many possibilities for innovation and enterprise. We're delighted to be able to support MBA candidates at Ross with the passion, skills, and ambition to lead in these areas," said Michael Pinkert.
The gift will also create a $500,000 venture capital seed fund for healthcare start-ups. You can learn more about these opportunities and more on the Michigan Ross news site.
Dartmouth Tuck's First-Year Core MBA Curriculum Evolves
The curriculum at top MBA programs is in a constant stage of refinement to more accurately reflect the business skills needed to thrive professionally.
At the end of last year, Dartmouth Tuck faculty unanimously voted for broad-scale changes to the school's first-year core curriculum. The goal: to meet the evolving and future needs of students and companies.
The updated curriculum includes:
An expanded orientation program, for a more productive start to the Tuck MBA experience
Adjusted term lengths
New courses for Fall A and Fall B
An updated winter term for greater concentration on recruiting
Refined leadership framework
New data analytics courses in Fall A and B
More elective course options
The multi-year implementation plan is scheduled to begin with the incoming Class of 2021. Read more here.
Harvard Business School MBA Helping Veterans Build Careers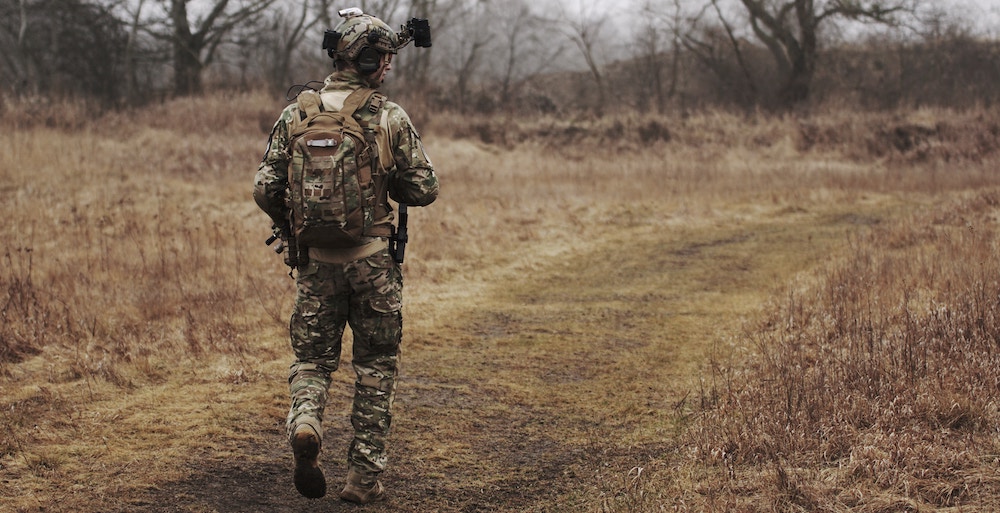 Navy veteran Dan Goldenberg started his Harvard Business School MBA a week before the 9/11 attacks. The horrific tragedy compelled him to join the Reserves, which forced him to learn how to balance military and civilian life. This experience led Goldenberg to decide to help other veterans find the same balance after military service.
Goldenberg became the executive director of the Call of Duty Endowment, which has raised more than $28 million and helped place more than 50,000 vets in high-quality jobs since 2009.
"Veterans tend to leave their first jobs after military service faster than non-veteran peers, which makes it all the more important to get that first job right and connect them with the services they need to be successful in the job search," Goldenberg explains.
Call of Duty Endowment takes a business-minded approach. "Almost 90 percent of the vets placed through our grantees are in those same jobs six months later; and the salaries they get (averaging just under $58,000) exceed the national median, which is an indicator of both the quality of the jobs and that employers recognize the value of veterans."
You can learn more about Goldenberg's work on the Harvard Business School website.
7 Questions with Chicago Booth Davis Center for Leadership
The Chicago Booth blog recently sat down with the Harry L. Davis Center for Leadership to get deeper insight into leadership education. Here are some of the highlights.
What is the Chicago approach to leadership? The Chicago Approach is based on the idea that "leaders need more than knowledge—they need action skills and insight skills."
Who is Harry L. Davis? Harry L. Davis has taught at Chicago Booth since 1963 and was responsible for drafting Chicago's approach to leadership in a 1992 paper.
How does the Davis Center relate to the LEAD program? LEAD is a required course for students while the Davis Center offers supplemental programs on leadership development.
What programs does the Davis Center offer? There are a variety of programs including a quarterly lecture and dinner, theater nights, and artistic workshops.
Can you tell us more about experiential education? It's the idea of learning from reflection upon doing.
Activities for students on their own time? The Center offers many online resources for activities you can do on your own time from online tutorials to an eight-part series on performance coaching.
What's new? Soon, Chicago will offer a set of for-credit leadership classes in addition to LEAD.
You can read the full interview with the Harry L. David Center for Leadership at Chicago Booth here.