Each week, we collect all the MBA news that's fit to print and provide a quick overview of the latest updates from top business schools around the world. Here's your MBA News You Need digest for the week of July 29, 2019.
Learn about Chicago Booth Faculty Directly from Alumnae
No one said it was easy to choose where to earn your MBA. To get a better idea about why MBAs choose Chicago Booth, they sat down with four alumnae to get their insight. Here's what Selena J. Roker ('10), Jasmine Richards ('11), Ameerah Phillips (MBA '17 & MPP '17), and Chinwe Aneke, ('15) had to say about their experiences with Booth faculty.
The alumnae unanimously praised the collective knowledge of Booth's professors, research scientists, and government advisors. Selena commented, "I was surprised at how often the faculty at Booth were sought out for their opinions in the news regarding the economy. They are leaders in their fields and they choose to educate students daily. Pretty impressive."
Booth faculty members also stand out for their accessibility. According to Ameerah, she was surprised at "how generous professors were with their time and energy." She felt they were willing to go above and beyond for MBA students in the classroom as mentors and colleagues. Jasmine agreed; during her time at Booth, she developed many relationships with professors.
As for which specific professors made lasting impressions, it was difficult for the Booth alumnae to each select one. When push came to shove, the alumnae highlighted the following Booth professors:
Professor Schrager, New Venture Strategy
Haresh Sapra, M&A Accounting
Waverly Deutsch, Building the New Venture
Anil Kashyap, Analytics of Financial Crises.
Get to know why these professors made such an impact by reading the original news story here.
McCombs Shares Their Top 5 MBA Admissions Questions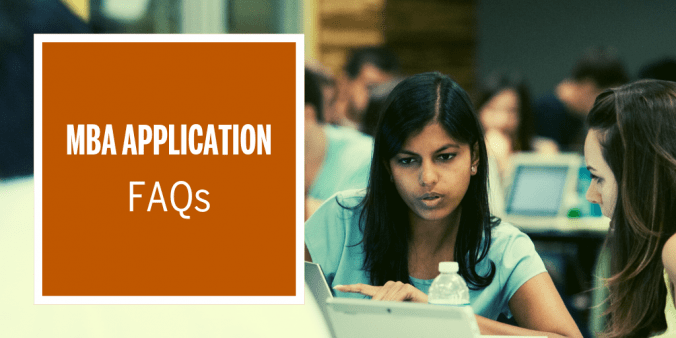 Prospective UT McCombs applicants would do well to familiarize themselves with the five most frequently asked questions about admissions.
Who Has Texas Residency Status? Everyone is classified as a non-resident until you're admitted, accept the offer, and complete a Texas Residency questionnaire.
How Do I Submit Transcripts? Whether you're dealing with foreign language transcripts, paper transcripts, study abroad transcripts, or electronic transcripts, here's what you need to know.

All official transcripts, except technical or junior college transcripts, must be sent directly and translated into English.
Scan and upload all transcripts into the McCombs Application portal.
Pay your Application Fee.
Upload those same transcripts to the Graduate and International Admissions Center (GIAC).

Are Letters of Recommendation Required? One letter of recommendation is required. This person must be someone who supervised you at work or has assessed your career performance. McCombs will not accept additional letters.
How Long do I Have to Submit my Test Scores? Your application is considered "on time" as long as you have taken the test and requested that your official scores be sent to McCombs.
How do I pay the Application Fee? After you hit the application submit button, you will be able to pay the fee about two business days later. You will receive an email with fee instructions at this time.
Get more detail on each of these five questions on the Texas McCombs blog.
Inside Tuck's New Online Networking Hub
Current Dartmouth Tuck students and alumni will now have more ways to interact, network, and mentor due in no small part to the launch of the Tuck Networking Hub.
The online platform, which was designed by PeopleGrove, provides an opportunity for alumni to "opt-in" to career mentorship for fellow alumni and students. Based on their experience and industry, the alumnus will then be matched with a career profile, which other members can search as needed. As for students and alumni looking for a mentor, they can filter the site via a host of criteria and then essentially cold-call the alum that matches their needs.
"Students will now have access to a population of alumni who have said, 'Yes, I want to help you with your career,'" explained Renee Hirschberg, the director of alumni engagement and advancement operations. "While Tuck alumni are always willing to help each other, this method really provides a warm outreach."
The Hub will also function as a general location for career content. Various centers and groups will be part of the hub and pilot groups for additional career insight. For starters, the Center for Business, Government, and Society, and the Center for Entrepreneurship will be part of the Hub.
Learn more about this new platform on the Dartmouth Tuck website today.
LBS Announces New £2 Million Scholarship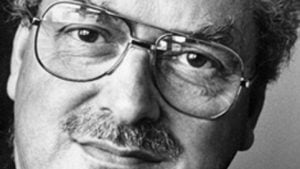 London Business School announced the allocation of a generous £2 million gift toward a new Endowed Scholarship Program.
Donated by Lady Ball on behalf of Professor Sir James Ball (1933-2018), the Program will support deserving MBA and Ph.D. students with two scholarships:
The Professor Sir James Ball MBA Scholarship is open to MBA candidates who demonstrate academic excellence, leadership skills, and strength of character.
The Professor Sir James Ball Annual Ph.D. Award supports Ph.D. applicants who have outstanding academic research standing.
Both awards embody the values of Sir James, who was a respected economist and the late School Principal (Dean). During his tenure as Principal, he launched the Executive MBA program, developed the School's Plowden building, and served on various boards, including the Board of Governors for the Centre for Economic Policy Research.
"James was a passionate innovator and pioneer, and loved surrounding himself with bright minds," said Lady Ball. "This is an opportunity for his vision and legacy to live on through the women and men that come to London Business School."
Oxford Saïd Business School Professor Recognized by the American Marketing Association
Oxford Saïd Business School Marketing Professor Andrew Stephen took home the Varadarajan Award for Early Contributions to Marketing Strategy. Awarded by the American Marketing Association (AMA) at the Summer Academic Conference, the award recognizes scholars who have made significant contributions to the understanding of marketing.
For the last 10 years, Professor Stephen has researched how social media works for marketers and how consumers behave on social platforms. This work has garnered him a number one ranking in the UK and third in Europe in terms of marketing productivity, according to the AMA.
Professor Stephen is also a co-editor for the International Journal of Research in Marketing, an associate editor for the Journal of Consumer Research, and on numerous editorial boards. In addition, he's the founder and director of the Oxford Future of Marketing Initiative.
You can learn more about Professor Stephen's accomplishments here.