This week's podcast kicks off with a discussion of the recently released class profiles for UCLA / Anderson and Cornell / Johnson. Both programs showcase impressive incoming students and stats overall, but there are some notable trends to observe around application volume and an uptick in the percentage of international students. Alex and Graham wonder if this potentially leads to some downward pressure on gender diversity, as the international pool traditionally has fewer women (as a percentage) than the domestic pool. Alex noted the fast-approaching R1 deadlines for this season, and Graham highlighted the Adcom Q&As that were recently published for Washington / Foster, Maryland / Smith, Ohio State / Fisher, SMU / Cox, Boston College / Carroll, Manchester / Alliance and IMD. Graham also highlighted our recent Real Humans Alumni event, which included alums working at Deloitte, Disney, Amazon, Apple, Microsoft and BCG. Finally, Graham pitched the upcoming essay workshop series, which includes three events on September 14, September 21 and September 28. Graham and Alex also chatted about the upcoming private webinar for Clear Admit+ members, slated for August 29th.  You can join CA+ (and the webinar) here: https://www.clearadmit.com/clearadmit-plus/
As always, this episode features breakdowns of three candidacies – all from ApplyWire this week:
First up, Alex chooses an Indian candidate who worked in investment banking before building an EdTech startup with $1m in revenue to date and some substantial impact. With a rather unorthodox 10 years of work experience, they are seeking a top FT MBA program in the U.S., and have not yet taken the GMAT. Although there are several challenges to consider, Alex and Graham suggest that targeting the first rounds would be helpful, if the candidate can (move up the GMAT), spreading their list of target programs will also help (MIT / Sloan has a deadline of September 29). This week's second candidate has a super GMAT, strong engineering academics, and what appears to be strong work experience in the Aerospace and Defense industry. This led to a discussion on their gender, and if and why that might matter; Alex thinks they should also target Stanford. This week's third candidate is an enlisted Army linguist working in the intelligence field. They also have a super GMAT. Alex and Graham suggest that they might adjust their target programs a little, and perhaps fine-tune their goals, but potentially there is a lot to like.
Indian edtech entrepreneur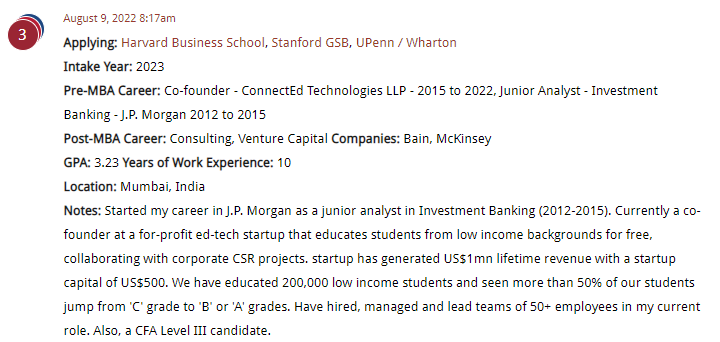 Aerospace and Defense engineer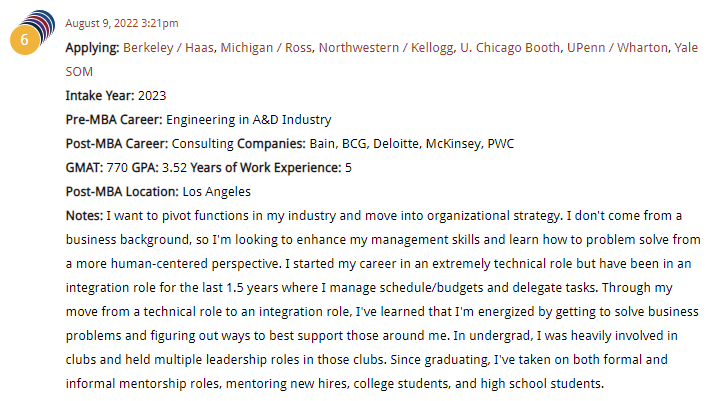 Enlisted army linguist

Happy listening!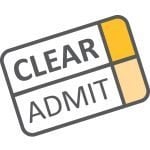 Be sure to post to MBA ApplyWire, MBA DecisionWire or MBA RankingsWire if you'd like Graham and Alex to offer admissions advice.
If You Like What You've Been Hearing, Please Subscribe and Rate Us on Apple Podcasts!
It's been wonderful seeing the audience for our podcast series continue to grow! Please, if you have enjoyed what you've heard, could you rate and review the Clear Admit MBA Admissions Podcast in Apple Podcasts? This is the best way to help more listeners find us. Also, to ensure that you never miss an episode, please subscribe to the podcast on whatever platform you use.
This episode was hosted by Graham Richmond and Alex Brown, and produced by Dennis Crowley. Thanks to all of you who've been joining us!