Weekly Roundup for Clear Admit's MBA Podcast
In this week's MBA Admissions podcast we began by discussing the upcoming MBA application deadlines; for this week it's NYU / Stern and UNC / Kenan Flagler; we are also seeing Round 1 interview invites on MBA LiveWire for Chicago / Booth, London Business School, as well as Berkeley / Haas, Stanford, Dartmouth / Tuck and Cornell / Johnson. This week, Duke / Fuqua and UVA / Darden will be releasing their Early Action round decisions.
We then discussed a new content series that Clear Admit launched last week, which focuses on what top MBA programs are doing to prepare leaders for the challenges of climate change and broader sustainability issues. The first article in the series comes from Harvard.
Graham highlighted the continuing Real Humans series; last week Clear Admit published content from Duke / Fuqua, Toronto / Rotman and Michigan / Ross. We then discussed the newly published class profiles from CMU / Tepper, NYU / Stern, Texas / McCombs and MIT / Sloan. Each of these class profiles reflects strong classes, despite a small downturn in application volumes.
Graham then highlighted two upcoming events that Clear Admit is hosting: the first is with Management Leadership for Tomorrow (MLT) on Wednesday, signups are here: https://www.bit.ly/clearadmitmlt The second event will be a Real Humans event, bringing together MBA students from leading programs, later in October.
Finally, Graham highlighted two additional podcasts that he's recently hosted: the first is an Adcom Q&A with Stanford, and the second is a discussion with Manish Dharia from GMAC, exploring the roll out of the new GMAT Focus Edition.
As usual, for the candidate profile review portion of the show, Alex selected three ApplyWire entries.
Three MBA Admissions Candidates Reviewed.
This week's first MBA admissions candidate is from China, which led to a discussion as to whether they are coming from an over-represented group of candidates. They completed an undergraduate degree in journalism, but pivoted to investment banking, which we thought was a very interesting pivot. They have a very solid GMAT of 730, but a slightly lower GPA of 3.3.
This week's second MBA candidate is a 29 year old female, originally from Pakistan, who completed their undergraduate and their work experience in the United States. They appear to be a very interesting candidate, but we do worry about the combination of a lower GPA (due to cultural adjustments) and lower GRE of 317. They have taken the test several times, but plan to take it one more time, ahead of Round 2.
The final MBA candidate has had a career in Real Estate, and is originally from Peru, with goals to return to Peru in the long run. They have a strong GPA from the United States, but have not yet taken the GRE. Their work experience also looks very strong, they have been working for 9 years. They also have a masters degree in Real Estate.
Journalism to Banking

Pakistani to the U.S.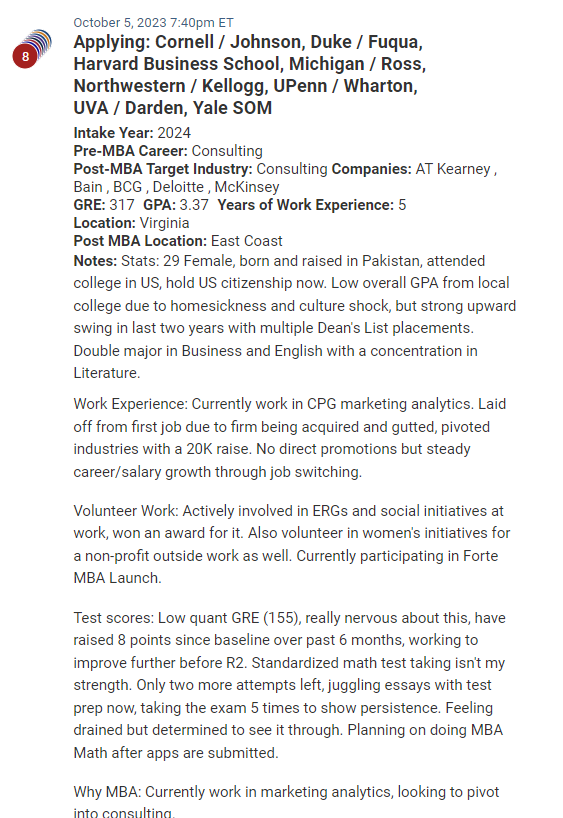 Real estate, from Peru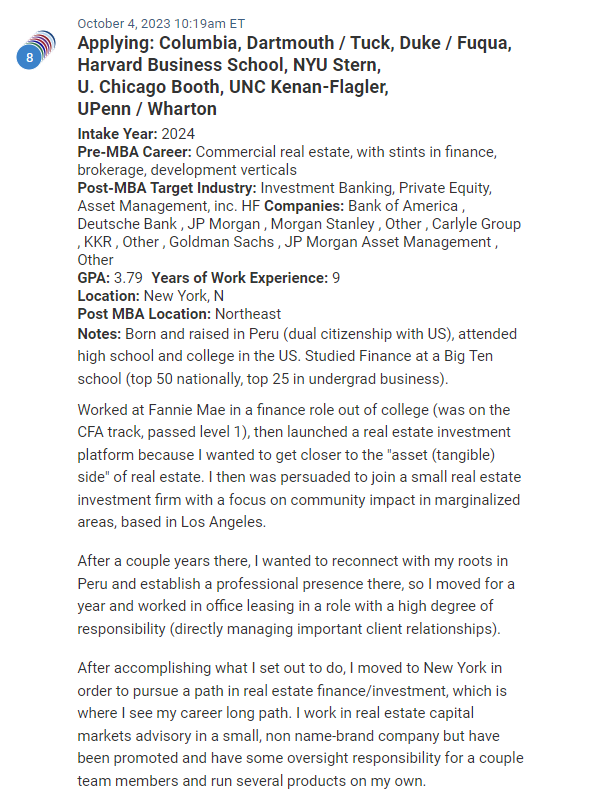 Happy listening!
---
This episode of Wire Taps is brought to you by Emory Goizueta.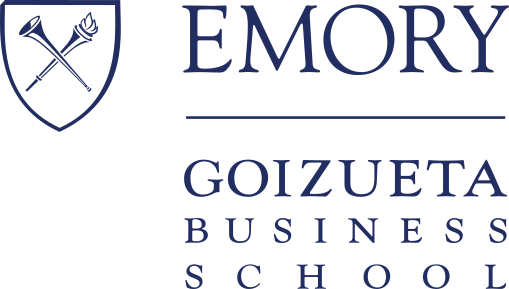 For more than 100 years, Emory University's Goizueta Business School has been a training ground for principled leaders and a laboratory for powerful insights. Whether you're looking to accelerate your career or make a career pivot, Emory's One-Year and Two-Year Full-time MBA programs prepare you for a lifetime of career confidence. Learn more about Emory's top-20 MBA with top-5 career outcomes offering world-class academics and small-by-design classes delivered in a dynamic, global city. Learn more.
---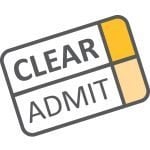 Be sure to post to MBA ApplyWire, MBA DecisionWire or MBA RankingsWire if you'd like Graham and Alex to offer admissions advice.
If You Like What You've Been Hearing, Please Subscribe and Rate Us!
It's been wonderful seeing the audience for our podcast series continue to grow! Please, if you have enjoyed what you've heard, could you rate and review the Clear Admit MBA Admissions Podcast wherever you listen? This is the best way to help more listeners find us. Also, to ensure that you never miss an episode, please subscribe to the podcast.
This episode was hosted by Graham Richmond and Alex Brown, and produced by Dennis Crowley. Thanks to all of you who've been joining us!